Panelists contend that innovators from other industries can disrupt aerospace the same way Apple overturned music distribution.
"You have to know absolutely nothing about helicopters to work with a company like Sikorsky," said Jonathan Hartman, Disruptive Technologies Lead of Sikorsky Innovations. His statement set the tone for VLAB's aerospace event on September 24. Two other panelists demonstrated the fact.
JoeBen Bevirt, Founder of Joby Aviations, worked with and founded multiple robotics and electronics companies that design everything from flying cars to robotic snakes for movies. Now he's designing new planes. His leap to aerospace is possible in part, he said, because of huge advances in computer modeling.
Panelist Adam McKenzie, Founder and CTO at Rescale, created a cloud simulation platform to solve a problem he encountered at Boeing. The aerospace giant lacked the computing power and software to effectively model McKenzie's project, so he built a company. His cloud platform enables engineers in multitude industries to innovate better.
But what about the not-quite-so-superhuman entrepreneurs among us?
Hartman said that disruptive innovation in aerospace requires the creative collision of expertise between two industries. Moderator Amaresh Kollipara, Founder and Managing Partner at Earth2Orbit and Principal at Space Angels Network, concurred, adding that experts from other industries naturally bring new thought processes and mindsets along with them.
Bevirt speculated on one opportunity himself. To realize flying cars without in-air traffic accidents, flight must be automated. Flight automation requires significant computer science technologies. Currently, researchers already study the different components required to standardize flying cars, they just don't collaborate yet. He also said that electric propulsion could help democratize flight.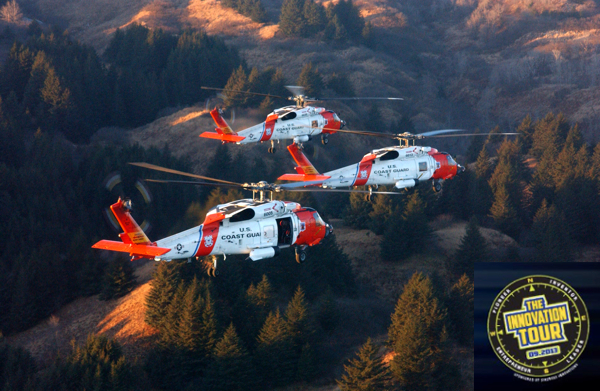 Want more innovation inspiration? Kollipara led the panel to the following examples of aerospace innovation.
1) Composites manufacturing for the automotive industry. Stronger and lighter materials have jumped industries from auto to aero. Companies now leverage those new materials in constructing seats for passenger planes.
2) Smartphone development enables incredible advances in inexpensive flight. Cheap motion sensors and powerful processors can power automated vehicles and enable advanced flight performance for minimal cost.
3) Additive manufacturing originally developed to produce cheap, complex parts now contributes to aero. Aerospace companies now use additive manufacturing to shorten production cycles from a year to a few weeks.
4) Smart devices developed for consumer media consumption. Now, maintenance checks and pre-flight lists can pass from pilots to engineers over smart phones and iPads.
Hartman said aerospace giants now realize that they need technology present in other industries. He proved it with Sikorsky's Innovation Tour. Now, in its 4th year, Sikorsky is looking for entrepreneurs with promising technologies around the country.
Looking to disrupt the Aerospace Industry? Apply for the 2013 Sikorsky Entrepreneurial Challenge by Friday, November 1st, 2013.
Can you think of any opportunities for cross-industry technology pairings that can revolutionize aerospace? Either share below, or keep it to yourself and start a company by clicking on the following link and enter your idea by Friday, November 1st, 2013.
Past awardees include Smart Rotor Systems – a one of a kind vibration and noise reduction technology for helicopters, Evolux Transportation – luxury transport via helicopter charter services, and Pankl – a tier one supplier serving the aerospace industry.
http://www.youtube.com/watch?v=yvLG8KJNTfM
Panelists:
Amaresh Kollipara, Founder and Managing Partner atEarth2Orbit and Principal at Space Angels Network
Jonathan Hartman, Disruptive Technologies Lead at Sikorsky Innovations
Adam McKenzie, Founder and CTO at Rescale
JoeBen Bevirt, Founder at Joby Aviation
(Written by Eric McClellan, VLAB Marketing Committee Blogger. Eric coaches start-ups in UX design and external communications.)