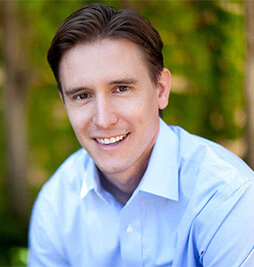 We are pleased to welcome Brook Porter from Kleiner Perkins Caulfield & Byers  to the panel for our upcoming event, AgTech: Sand Hill Bets on Precision Agriculture.
As a partner in KPCB's Green Growth Fund, Porter supports young companies that are creating sustainable solutions by developing disruptive technology. Porter's knowledge of environmental technology will provide valuable insights for anyone interested in learning more about important developments related to agriculture, sustainability and GreenTech.
Until recently, Agriculture was largely ignored by venture capitalists. Now Sililcon Valley venture capital firms including Khosla, Kleiner Perkins and others are aggressively targeting the agricultural value chain. According to AgFunder, agriculture technology raised a total of $2.36 billion in 2014. The industry took on $1.04 billion in Q1 2015 alone.
Join us on September 15 at Cemex Auditorium at the Knight School of Business and Management, Stanford to hear Porter's insights about investing in AgTech and sustainable technology.
---
VLAB showcase innovative technologies that are creating disruptions that are changing industries. Visit VLAB.org to learn more, watch videos of past events, and learn how you can get involved. Please contact us if you would like to be involved with future VLAB events.