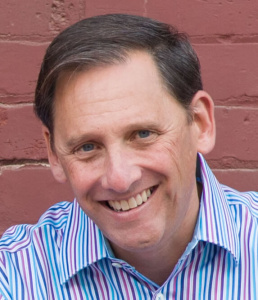 VLAB is pleased to welcome Lance Donny, Founder and CEO of OnFarm Systems, to our stage  on Sept. 15.
Donny grew up on a farm in California where his family grew table grapes. After college, he spent 20 years in software before coming back to AgTech.  After realizing that many farmers were having a hard time using information effectively, the idea for OnFarm was born.
Donny brought to market technology, allowing farmers to  to analyze large quantities of data coming from different places, without feeling overwhelmed by information. OnFarm connects the devices and makes them plug-and-play for the farmer, using transparent and simple new technologies.
What's the impact of OnFarm Systems' precision agriculture?
Easily-adoptable technology to assist farmers in making decisions that enable their growth and efficiency. As a result of accessible and meaningful data, companies that provide hardware or data are seeing better ROI without altering their core product.
How did OnFarm pioneer the de facto common platform for Ag data?
They built data connectors from an open network of companies to interconnect devices across the industry. Growers subscribe to get their farming information in one place,  using customizable dashboards.
To date, OnFarm Systems has built dozens of partnerships, including most of the plant and soil sensor companies, and big industry leaders like John Deere. And they did all of this without any industry data standards, published APIs or even common schemas!
Come hear more from about OnFarm  at our upcoming event, AgTech: Sand Hill Bets on Precision Agriculture,  Tuesday, Sept. 15, at Stanford's Cemex Auditorium. Get your tickets now >
---
VLAB showcase innovative technologies that are creating disruptions that are changing industries. Visit VLAB.org to learn more, watch videos of past events, and learn how you can get involved. Please contact us if you would like to be involved with future VLAB events.
This post was written by Cat Volz.