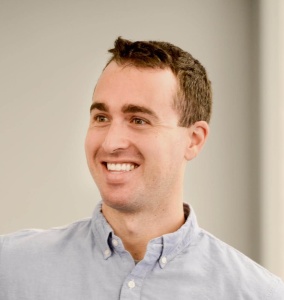 Branch Metrics  CEO and  founder, Alex Austin, will be joining the panel for Monetizing Mobile Deep Linking: Who is Really Controlling the User? on November 17. Austin studied Electrical Engineering as an undergrad at Santa Clara University, then went on to receive his EE Masters and MBA from Stanford, where he met his Branch co-founders, Mada Seghete, Mike Molinet, and Dmitri Gaskin.
While working on a photo book printing app in 2014, the team became frustrated by limitations imposed by app stores. As they set out to develop a solution to these limitations they created the foundation that became Branch Metrics. Today, Branch improves the entire app experience with an SDK that facilitates mobile deep linking, data passing, redirection from other platforms, automatic listing on app search portals, and built-in metrics. Their toolkit allows mobile app developers to grow their businesses through deep linking and give app users the ability to discover content from inside their installed apps.
Within a short time, hundreds of app developers have partnered with Branch to incorporate mobile deep linking into their apps. Branch Metrics is a leader in the field of mobile deep linking and has forever changed how people interact with mobile apps.
Join VLAB on November 17 at Stanford University. Get your tickets for Monetizing Mobile Deep Linking: Who is Really Controlling the User?, now. 
Interested in learning more? Watch Austin's talk from the Weapons of Mass Distribution 2015 event.
---
VLAB is a non-profit organization fostering entrepreneurship. Since 1990 VLAB is known for its monthly forums where startups founders, VCs, and thought leaders debate upcoming disruptions. Past panel participants have included CEOs and founding executives from companies such as Yahoo!, Tesla Motors, Siri, Google, Tellme, Mint, Cloudera, and LinkedIn, before they were household names. Learn more.